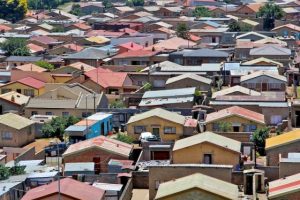 "Prior to the establishment of the Community Schemes Ombud Service' regulation of community schemes was fragmented. There was a lack of an effective dispute resolution mechanism' high arbitration and litigation costs to settle even minor disputes under Arbitration Act.
Power imbalance and financial muscle between an ordinary property owners and a body corporate or managing agent served as a deterrent'" Themba Mthethwa' the CE O and Chief Ombudsman of the new service' said this week at the launch in Rosebank' Johannesburg.
"The Community Schemes Ombud Service will achieve this' by developing and providing a cost effective' value for money alternative dispute resolution service for all community schemes'" Mthethwa pledged.
The establishment of the service means that community schemes — which include body corporates' retirement villages and home owners associations — will need to make a number of adjustments in terms of fees and levy collection.
The registration of schemes will need to take place within 30 days. They will also have to pay a levy from January 2017 which will comprise 2% of the normal levy value' capped at R40. Community schemes also have to fill in governance documentation.
The National Association of Managing Agents' represented by its chairperson' Koos Croukamp' and Association of Residential Communities' represented by chairperson Jeff Gilmore' applauded the establishment of the ombud service' according to human settlements department statement. They were quoted as saying: "It is good news that community scheme leaders are no longer going to deal with disputes in their communities".
Gilmore added: "We also encourage community scheme leaders to try deal with disputes before approaching the Ombud".