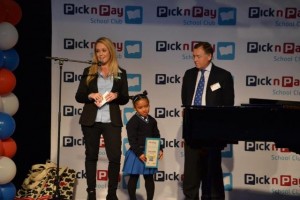 CEO Richard Brasher, learners and board members interacted and celebrated this year's theme 'growing tomorrow's leader'.
Since 2003 the Pick n Pay School Club Showcase, together with other partners have been supplying educational resources to schools to assist with the classroom teaching.
"What an amazing experience. It's great to have a platform like School Club, which allows Pick n Pay to deal with schools and provide them with educational resources, especially with regards to nutrition", said Brasher.
"With the 500 schools target in 2003, which sounded fairly ambitious, School Club, at the moment serves over 3000 schools, reaching over 6 million learners. Which now continues happening at a much extended scale for about 200 school days a year", says Jason Levin, Managing Director of HDI Youth Marketeers, Africa's leading youth market specialist agency.