LEGEND HAS it that more money, more problems!
But as for the third edition of the annual RedSquare Dance Competition: it's lights and action!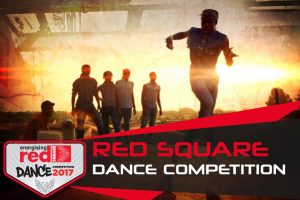 At the heart of it is a whooping R90 000 for the winner. So cutting corners and mud-slinging are bound to raise that ugly head.
Following months of auditions throughout the Gauteng Province, the curtain falls on May 27 at Zeki's Place Garankuwa-Pretoria, for the grand finale.
And the lady of the moment Lady Zamar, famous for (Charlotte collab with Prince Kay Bee) and Aries (who collaborated with Sjava on Hamba nge Vura) will welcome the dancers as they gyrate to impress judges and well-wishers alike.
Who knows they might end up cracking contracts with their superstars. Lady luck…
According to the organisers, close to 20 Pantsula, Hip-hop and Sbujwa groups will separately do battles at the finals.
Soweto's Survivors Crew' that had lived through the hard life of unemployment were crowned 2016 RedSquare Dance Competition winners and pocketed R60 000 in cash.
Will luck be on their side for the second time around, be at the finale and witness an abundance of talent on offer on the evening?
On an unsavoury note though, rumour-mill had it that Pretoria based Black Motion was booked to perform at the finals but the person who allegedly claimed she was responsible for bookings at Kalawa Records was unauthorised to go ahead with bookings.
According to aggrieved RedSquare marketing manager Victor Selaelo, they were led to believe such a person handled bookings for Black Motion.
"Sina Kololo, who is label manager at Kalawa Jazmee, led us to believe he was authorised to handle Black Motion's bookings," explains Victor Selaelo, RedSquare marketing manager.
"Some weeks ago our service provider paid a fifty per cent deposit
into an account that Sina provided. It has since transpired that he does not handle the group's bookings.
When an Instagram post of Black Motion announced they were not performing at our final, Sina sent us an email apologising for the inconvenience and offered an artist replacement or swap, which we did not accept.
Our attorneys have been requested to institute legal proceedings against him because we have been clearly taken for a ride with our brand tarnished and a shadow of doubt cast on any of our future events.
We apologise to Black Motion and their fans for the confusion," concluded Selaelo.
Attempt to obtain a comment from Kalawa or so called Sina did not materialise at the time of publishing.
To put it on record Black Motion will NOT be a part of the 2016 dance finale on May 27, finish & klaar!
More money, more problems as alluded in my first stanza….
Admission for General Access R30 at the gate.
For more information visit: http://redsquaredance.co.za/ or
https://www.facebook.com/redsquaredancecompetition