SOUTH AFRICAN AIRWAYS (SAA) made a request to the Treasury in March for a R10bn recapitalisation' Finance Minister Malusi Gigaba has disclosed.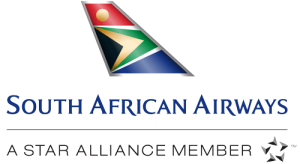 The request supports the assessment that the board of the struggling state-owned airline made of its future funding requirements.
The airline is dependent on a R19bn state guarantee to remain operational.
The question of SAA's recapitalisation is under review by the Treasury and is expected to be addressed when Gigaba tables the medium-term budget policy statement in Parliament' in October.
This would be in addition to the R2.2bn forked out by the Treasury earlier this month to settle SAA's loan from Standard Chartered Bank' which the bank declined to extend.
In a written reply to a parliamentary question by DA deputy finance spokesperson Alf Lees' Gigaba said the SAA board had submitted a one-year corporate plan to the Treasury in March and "included in it was the request for R10bn allocation of capital".
Gigaba said the SAA board had been aware since September 2016 of the immediate and short-term liquidity risks facing the airline' as well as the short-term facilities that were maturing in the following six months valued at R4.3bn.
Working capital requirements were quantified at the time to be R2.5bn up to the end of March.