ITS ONLY days left before the National Parks Week comes to an end, although some parks will extend to weekend.
NPW allows national parks access to South Africans who would not normally visit.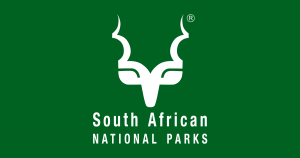 It was launched at the Golden Gate Highlands National Park, Free State Province by deputy minister of Tourism Elizabeth Thabede on behalf of minister of Environmental Affairs Dr Edna Molewa.
"I am told that since inception in 2006, just over 100 000 people in our country have accessed our national parks during National Parks Week.
South Africans inhabit a country that occupies only 2% of the earth surface, yet is endowed with immense wealth of natural resources, including a vast array of biodiversity such as plants and animals and, of course our conservation areas – South Africa's national parks," says deputy minister.
She continued:"South African Tourism launched its 'I Do Tourism (IDT)' campaign at the 2017 Tourism Indaba in Durban. 'I Do Tourism' is an initiative that seeks to remind South Africans of the importance of the tourism industry and the role citizens can play as advocates for South Africa and for tourism.
The purpose of the campaign is to show the economic and social value of tourism in South Africa.
Therefore, we believe strongly that the National Parks Week is an excellent opportunity for South Africans to respond to the 'I Do Tourism' campaign."
Last year Government reported in April during the inaugural SANParks Tourism Investment Summit in Johannesburg, that tourism sector accounted for 4.5% of total employment in 2015 and that these numbers continue to grow year on year.
National parks are amongst the key draw cards for tourism in South Africa and are a significant contributor to the tourism-generated global development programme of our country.
Last year, the national parks week was launched at Addo Elephant National Park, Eastern Cape.
NPW runs until September 22.