LAST YEAR Hip Hop star Kwesta was unveiled as an influencer for the Score Black and a lucky fan stood a chance to win a trip abroad with the 'Spirit' sensation for an epic experience.
Following that success, Chill Beverage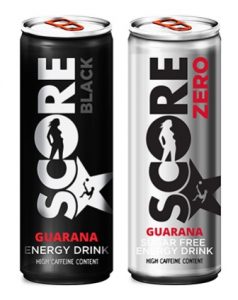 International- came up with another brand Score Zero, to entice fans to enjoy the energy drink without worrying about health issues.
With a triple shot of Guarana for an explosive caffeine boost of flavour, new Score Zero is a fresh spin on the super charged, ultra-premium Score Black.
It has the same great taste and healthy dose of B vitamins to amp your power minus the sugar. Both Score Black and Score Zero are free of taurine, leaving you with the great aftertaste Score fans have come to love.
For an epic surge of power and good taste, mix it with your favourite premium vodka.
The chilled 250ml slim cans- new Score Black and Score Zero are now available near your store at R11.99 each.