It begins from November 19 to 21 at Soweto Theatre, Jabulani.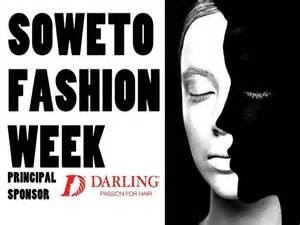 The Soweto Fashion Week is currently running a "design a camera bag" competition inspired and supported by Canon South Africa. It aims to take designers out of their comfort zone, to develop a bigger thought through scope of thinking and creativity.
The winning designer will walk away with a brand new EOS 750D Canon camera.
SF Week is a wonderful example of a community-based economic development initiative which not only heightens Soweto's iconic status, but also entrenches Joburg's status as the country's creative hub for the arts, music, culture, lifestyle and fashion.
Joburg Tourism's Deputy Marketing Director, Puleng Hlatshwayo added: "Joburg Tourism is delighted to support this endearing initiative not just a fashion show that gives young designers a platform to showcase their talent, but competitions that allows their brands to grow effectively."
All fashion designers who have either worked with or are currently working with SFW are allowed to enter the "Design a Camera Bag" competition by sending their designs to info@sowetofashionweek.com (mailto:info@sowetofashionweek.com) before 12h00, 21 November 2015.
Tickets are available at www.computicket.com, Shoprite Checkers nationwide as well as www.sowetofashionweek.com for R60 per person per day.