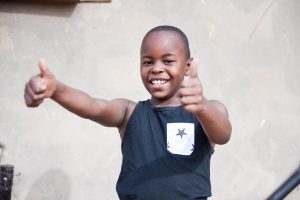 He's now secured a scholarship from the biggest independent school operator in South Africa, Curro Holdings, for himself, as well as employment for his mom, Mbali.
Curro, which will be opening a new school in Soweto in 2019 – Curro Academy Protea Glen, has offered Sbathle a place at the school, which will accommodate learners from Grade RR to Grade 9.
The independent schools group made contact with Mbali Zwane after hearing  her comment in a News24 video, mentioning how she wished she could afford to give her son a private school education to get the best possible support for his gift, as well as access to smaller classes so he can perform better in other subjects.
"Maybe he might get exposure and as time goes by, who knows, there might be someone watching who can help get him into a good school," she says in the video.
Curro fulfilled her wish, and Sbathle will begin grade 5 at Curro Protea Glen in January 2019. Curro has also offered Mbali a job at the school.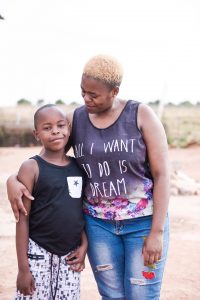 "We believe that a good education is the cornerstone of developing quality leaders and unlocking South Africa's potential," says Fergus Sampson, Operational Business Manager for the Meridian and Academy school models at Curro Holdings. "
We're excited to welcome Sbahle to our new school and to support him in mathematics and other subjects. This young man has enormous potential and we look forward to helping him nurture his natural talents."
Mbali is thrilled. "I'm feeling so excited – I'm overwhelmed," she says.
"Curro have been so professional and they came to see us at our home. I'm looking forward to my son starting a new life at his new school. And he's excited too. He can't wait!"
Sbahle is excited that his new school will offer him more opportunities to get involved in sport, which he loves.
Mbali says that her son dreams of becoming a pilot one day, although she laughs that children tend to change their minds often about what they want to do when they grow up. But the job opportunity for her may help her unlock her own dreams too.
"It will change my life and help me pursue my dreams. I will be able to pay my fees, because I want to rewrite my Matric," she says. "It will allow me to be independent."
It has been brought to our attention that boy's uncle is a maths genius.