The ugly head of national rugby team emblem has reared again.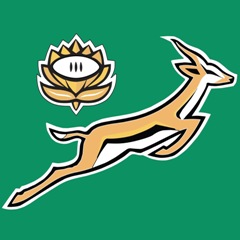 This follows the remarks by senior ANC member that the emblem should be done away with.
At the sitting of the Parliamentary portfolio committee on Sport and Recreation in Cape Town today, Strike Ralegoma, member of the Parliament and Member of the Sport Portfolio Committee asked for the removal of the Springboks emblem.
"For successful transformation, all national teams must play with a single emblem," said Ralegoma.
"The Protea is used by all other sports as the emblem, but there is SARU that will use the Springbok.
"It is important that we have a single logo."
Immediately, after the remarks ANC issued a statement distancing itself from such comments.
It read:"The African National Congress has noted the remarks attributed to ANC Member of Parliament and Member of the Portfolio Committee on Sports, Comrade Strike Ralegoma, calling for the emblem of the National Rugby Team, the Springbok, to be changed.
His remarks are not derived from a policy position of the ANC.
Accordingly , the ANC distances itself from the remarks made by Comrade Strike Ralegoma."
At the sitting SARU were also taken to task about the lack of women in its leadership.
At the time of publishing the office of sport minister Fikile Mbalula had not responded for comment.