INTERNATIONAL RUGBY will return to Soweto's Orlando Stadium and debut at Moses Mabhida Stadium in Durban in June when the South African 'A' team take on the French Barbarians in two exciting encounters.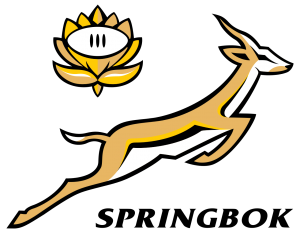 These matches are being hosted in Durban and Soweto with the assistance of the Gauteng Provincial Government and the eThekwini Municipality – Moses Mabhida Stadium, on the eve of the second and third Tests between the Springboks and France, respectively.
The opening clash in Durban, on Friday June 16, will be the first-ever senior rugby match staged at Moses Mabhida, the iconic stadium which was built for the 2010 Soccer World Cup in South Africa.
Kick-off is scheduled for 16:45.
The second match, on Friday June 23, will see international rugby return to Orlando Stadium for the first time since the 2010 Super Rugby final, in which the Bulls beat the Stormers in an epic local encounter.
In fact, for two weeks in May 2010, nearly 80 000 rugby supporters flocked to Orlando Stadium for the Bulls' semi-final against the Crusaders and final against the Stormers, as Loftus Versfeld was not available due to the Soccer World Cup that year.
The main match at Orlando Stadium, which will start at 20:00, will be preceded by a curtain-raiser at 17:00 when the Blue Bulls take on the Golden Lions in the SuperSport Rugby Challenge Gauteng-derby.
"As the Gauteng Provincial Government, it is our firm belief that meaningful change can only happen when we embrace community based, citizen driven and civil society initiatives which contribute to social cohesion, economic inclusion, non-racialism, non-sexism, peace and harmony among the diverse and cosmopolitan people of Gauteng and this prestigious International Rugby Game strategically provides such a platform," says MEC for Sport in Gauteng Faith Mazibuko.
"We have also come to fully appreciate the power of sport in driving economic growth and development by supporting local tourism and boosting our industrialization efforts.
The matches will be part of an intense rugby week in Johannesburg with the 3rd Test between the Springboks and France taking place at Emirates Arline Park 24 hours later.
"We are very excited to be partnering with the Gauteng Provincial Government in this major initiative to take top flight professional rugby back into Soweto," said Mark Alexander, president of SA Rugby.
"We saw what an impact it had on all our communities the last time we brought major professional rugby to Soweto and this is not a one-off event – we are already in conversation to repeat this idea next year."
Tickets start at R40 with R60 and R80.
They will be available through Computicket and Shoprite and Checkers outlets.