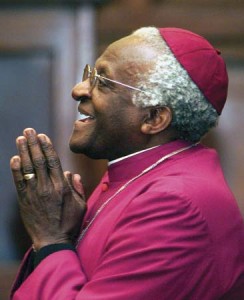 Archbishop Tutu was hospitalised at a Cape Town hospital on Tuesday evening for a 'persistent infection'.
Bantu Holomisa said: "#EmeritusBishopTutu in hospital. Speedy recovery Arch."
He was diagnosed with prostate cancer in 1997 and was hospitalised in 2013 for a persistent infection following a 'minor elective' surgery in 2011.
The 83 year-old's family remain hopeful that he will be discharged by the end of this week.
Ed. Recently, the Arch celebrated his 60th anniversary with wife Gogo Leah.