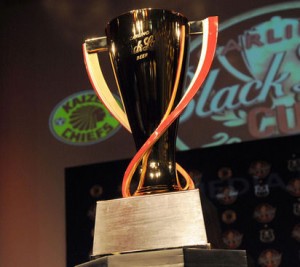 In 2014 over 92 000 supporters filled the FNB Stadium and a similar turnout is expected  this year for the clash that pits fans against each other through the starting line- up selections for their beloved Soweto giants.
"Its exciting to see how fans are looking forward to the big day. This is another indication of how much the campaign is appreciated and how Champion Coaches are eager to see their starting line-ups," says Vijay Govindsamy, Carling Black Label's General Manager.
"The FNB Stadium is a magnificent venue for the game and the occasion has become one of the highlights of the South African football calendar. The atmosphere is always electric and it is a day out not to be missed by supporters," he added.
The Carling Black Label Cup is a fixture that captures the imagination of fans by putting the power of team selection into their hands.
With the big day approaching, supporters still have the opportunity to keep shaping their starting line-up.
They can do so by purchasing a Carling Black Label beer and dialing *120*660*. They then enter their unique underliner code and #.  Entry is 20c per 20 seconds on USSD or they can go to www.carlingblacklabel.co.za.
Those supporters who cast their votes can win great prizes, including a share of R6-million worth of airtime, match tickets to the showpiece event.
One of the unique features of the Carling Black Label Cup is the fantastic prize that will allow two lucky fans to experience their team in training, sit in the pre-match briefing and be part of the dugout with their favourite team. This is a once in a lifetime experience for adult consumers.
Tickets for level 5 selling at R60.00 and level four at R90.00 already sold out, fans wanting to watch the game live at the stadium are urged to hurry and purchase theirs to avoid disappointment.
All category tickets are available at Computicket, Shoprite and Checkers outlets nationwide.
On Saturday July 11, the Carling league of champions finals take place at Nike Training Center, Soweto. The whole day event begins from 9am until 3pm. Entrance is free!