THE SOUTH AFRICAN National Roads Agency Limited has denied that it has written off impairment losses of R3.6 billion for unpaid e-toll debts older than three years, compared to R92 million in 2015/16.
This after Sanral on Tuesday appeared before the Portfolio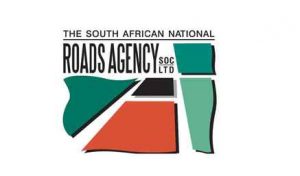 Committee on Transport to submit its Integrated Annual Report.
The Organisation Undoing Tax Abuse said on Tuesday the state-owned entity was finding it extremely difficult to collect the Gauteng e-toll debt from motorists, with increased loss for the 2016/17 year at just under R5 billion.
According to Outa, this 2016/17 loss was up from the loss of R1.2 billion Sanral posted for 2015/2016, with the bulk of the loss of about R3.6 billion arising from the toll operations.
Outa said the R3.6 billion was the equivalent of 50 percent of all toll revenue, or the trade receivables, for the first 15 months of Gauteng e-toll operations and is substantially more than the prescribed debt.
Sanral has faced fierce resistance against e-tolling in Gauteng since the introduction of the Gauteng Freeway Improvement Project in December 2013.
However, Sanral chief executive Skhumbuzo Macozoma said reports that the agency had written off debt were "incorrect".
"Non-payment of toll fees is an offence and this does not prescribe," Macozoma said.
"Sanral has repeatedly stated that it is making every attempt to collect the debt, in other words, enforce its claim. It would not be prudent to write this amount off until it becomes clear it is not collectible.
"Sanral made a provision in its assessment of collectability in its Integrated Report as required by International Accounting Standard 39. Additionally, subsequent measurement requires an assessment of possible loss events in order to further impair financial assets, i.e. trade receivables.
"Significant financial difficulty of a debtor and default or delinquency in payments are considered indicators of impairment. Therefore, Sanral has not written off e-toll debt."
Macozoma said the low collection rate on the GFIP concerned the agency, and that its board has requested government to address the impact of the poor collection rate with Cabinet to ensure the sustainability of the agency.
"We need to engage South Africans to avoid a situation where they resist tolling," he said. "There is a negative perception and resistance to tolling, and as a result we are not creating as many jobs as we would have loved to do."