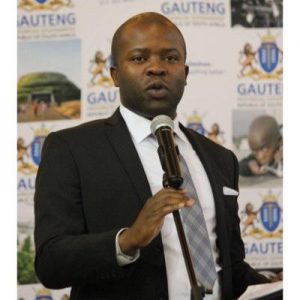 Launched in 2016, the awards mandate is to help grow township emerging entrepreneurs into thriving businesses and legally registering their operations as part of the 'Qondis' Ishishini lakho' a Provincial Government programme.
These years' categories have been added from 9 to 16, a vast improvement.
More than 230 entries were received, screened and adjudicated; resulting in over 30 nominees in the 16 categories.
The selection criteria included innovation and creativity, financial management and performance, social and community impact, sustainability and economic opportunities, as well as management systems and processes.
Judges included executives in the media and banking sectors, members of the Gauteng Enterprise Propeller, a university commerce lecturer and a multinational corporate executive.
The brains behind the concept Lebogang Maile, GP MEC for Economic Development, Environment, Agriculture And Rural Development commented that:" Since the adoption of the Township Economy Revitalisation programme in 2014, we have come to realise even more how integral this sector is to the Gauteng City Region economy.
The awards showcase excellence, empower and help grow township businesses to tackle poverty and unemployment."
The much talked about recipient of the Lifetime Achievement Award- won last year by Soweto's philanthropist Dr Richard Maponya- will be closely watched by guests on the evening.
For more information visit: www.townshipentrepreneurshipawards.co.za