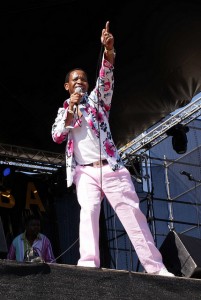 Masondo, passed-on on Sunday after being admitted at Garden City Hospital.
Since the passing on of former 'umbaqanga king' messages of condolences have been pouring in from music industry players to politicians.
In sending her message to the family MEC for Sport in Gauteng Molebatsi Bopape says:" I was deeply shocked and saddened to hear of the passing of the legendary musician from one of well known group Soul Brothers."
In Masondo we've lost one of our greatest assets, a symbol of our indigenous knowledge and culture," says MEC.
Since the formation of the group in 1974, the group has produced over albums, that were popular across all races.
The group's manager Bhodloza Nzimande says they will have a void to fill.
Masondo's late home in Soweto-Mofolo was a hive of activities as throngs came in to pay last respect.
As one of musician's said emotionally, 'the Soul has been broken'.