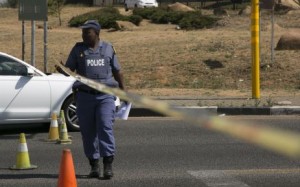 The boy, whose name is known by Eyewitness News, was stabbed several times after his father was hijacked in Sunward Park last night.
The man was approached by three men who threw him out of his car before speeding off while his child was still inside.
The five-year-old was later found near a rubbish dump not too far from the abandoned vehicle. The boy's family has called for the swift arrest of the hijackers.
The five-year-old is currently in a stable condition in hospital after being stabbed in the stomach.
His grandfather said his grandson is recovering well in hospital.
"He's stable for now, he's a very strong boy, they pulled him through, but if they hadn't found him last night, he would not have survived."
The grandfather has a stern warning for the hijackers.
"I'm going to hunt them, I don't care what the government says, I don't care what [President Jacob] Zuma says."
Police spokesperson Lungelo Dlamini says they hope to make arrests soon.