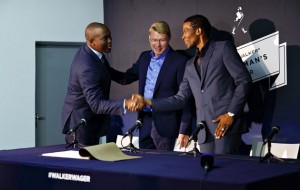 Twice Formula One Champ Mika Häkkinen graced our shores and accepted the latest Johnnie Walker Gentleman's Wager from our own rally driver and television presenter Gugu Zulu.
Mission: To accomplish in a limited amount of time, to set a lap at Kyalami Race Track within five seconds of Häkkinen's best Kyalami track time, in a car of Zulu's choice.
Respected motivational speaker and entrepreneur Vusi Thembekwayo was the 'victim'. He was entirely (un)happy with the car Zulu gave him.
Zulu took Thembekwayo, a racing enthusiast with no experience for three sets of timed laps around the track that Thembekwayo has to chase.
"The #walkerwager campaign ultimately celebrates personal progression, achievement and the attainment of true rarity and success through hard work and commitment.
We wish Zulu and Thembekwayo the best of luck with this wager and we hope they have great fun with this once in a lifetime experience. We know that their hard work will pay dividends in the end," says Johnnie Walker South Africa's Whisky Portfolio Manager- Zumi Njongwe.
Tonight, Zulu could potentially win a chance to drive one of Häkkinen's favourite cars of all time – the 1958 Mercedes 300SL Roadster, depending on the final race results to be announced at a private function in Jozi.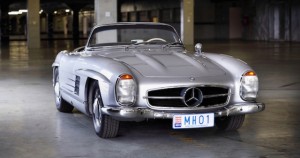 The results of the race will be revealed on DSTV channel, Mzansi Magic, this evening.
And yes, some members of the press were given the task to predict the time!
For more information about the #walkerwager visit the Johnnie Walker Facebook and follow the luxury brand on Twitter for updates.
NB. Johnnie Walker places great importance on responsible drinking and tackles this issue through the Join the Pact campaign, with Mika Häkkinen as the Global Responsible Drinking Ambassador.
Since 2006 Mika has led this call-to-action initiative, which has been activated worldwide, collecting over a million signatures.
Mika has visited over 40 countries on five continents, spoken to countless media, government officials, stakeholders and consumers delivering important messages through unique Johnnie Walker experiences.
At the 2014 Formual 1 Singarepore Airlines Grand Prix, Johnnie Walker revealed the next stage for Join the Pact, an ambition to gather a further five million global commitments to never drink and drive via the unique hashtag #ImNOTdriving.
To honour the five million commitments, Johnnie Walker will give away five million kilometers of safe rides home across the globe.