THE MARKET has been kept busy lately.
Two weeks ago Old Mutual Plc independ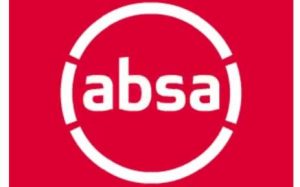 ently registered on the JSE in an effort to capture the African market.
Today, Absa unveiled its new corporate identity as part of its new purpose and strategic direction which commits to Africa as well. The launch took place at the Johannesburg Stock Exchange headquarters, Sandton.
This means the bank has divorced itself from Barclays Africa, after Barclays PLC sold its majority stake.
It returns to its original name Absa.
"Our new name and brand are an expression of our new purpose and strategic direction, which commits us to growing in Africa," says Maria Ramos, Absa Group CEO. "We are rallying around a shared sense of purpose and identity while celebrating our diversity.
We would like to build the brand as a bank that Africa's people can be proud of, a truly independent African bank with global scalability. A single brand will enable us to unite behind a single identity, purpose and strategy; we are excited by the enormous opportunity we have to create a bank that Africa can be proud of."
The rollout of the new Absa brand design in South Africa will be completed in 2019.
Its new tagline is "Bringing possibility to life".
Ramos was also quick to state that, there will be no interruptions during the re-branding programme.
It will also be rolled out to Absa Group's Barclays banks in Botswana, Ghana, Kenya, Mauritius, Mozambique, Seychelles, Tanzania, Uganda and Zambia by mid-2020, subject to approvals including from regulators in those countries.
The new group has a presence in 12 African countries and plans to open international offices in the UK and the US.
Absa will trade on the JSE as ABG Absa Group Limited.