IN 2015, BMW Group announced R6bn investment into South Africa in order to prepare BMW Group Plant Rosslyn for the BMW X3 production, although its unclear how many units will be produced.
This week, is the culmination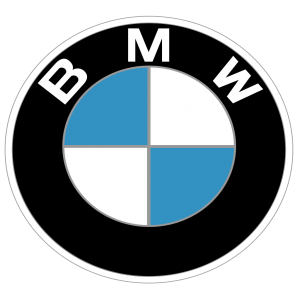 of three years of hard work and planning that will see production starting in Rosslyn, Pretoria.
My instinct tells it will be a right hand model.
BMW Group Plant Rosslyn, was assigned production of the new BMW X3 on the basis that demand exceeds the capacity of the Group's plant in Spartanburg, South Carolina.
The plant built the BMW 3 Series for 35 years, manufacturing a total of 1,191,604 units during the period, and increasing production with every model.
With a planned maximum capacity of 71 000 units of the BMW X3, which was later increased (with an additional R160m investment) to 76 000, BMW Group Plant Rosslyn has the opportunity to flexibly match volumes to demand, and to build more cars than ever before.
This follows the huge demand for the BMW's X derivate models having grown by 30% worldwide since the launch of first BMW X5 in 1999.
The BMW X3 was the car that launched the mid-size SAV (Sports Activity Vehicle) segment in 2003 and since then, BMW has recorded more than 1.5 million new registrations of the X3 across the two model generations so far.
Tim Abbott, CEO of BMW Group South Africa and Sub-Saharan Africa, says the successful ramp-up of production of the BMW X3 at Rosslyn is a vote of confidence in the country and in BMW Group South Africa's associates.
"The allocation of production of such a crucial model to our plant is about as big a vote of confidence as it gets," Abbott says. "The demand for the BMW X3 globally is powerful, and ramping up on time and to the right standards is vital to the model's success."
The production of the BMW X3 in SA means huge units will be exported to other countries meaning more jobs will be created.
The company is proud of its progress in terms of localising production of, as many components as possible for the BMW X3, which makes this model the most "local" vehicle it has ever built.
Equally, BMW Group is a leading participant in a proposed venture fund to develop more black-owned suppliers in the South African automotive supply chain. Its contribution to ramping up automotive exports, large-scale employment in dignified and safe jobs as well as other factors make up the content of discussions with the government, labour partners and component suppliers.
However, investments in mzansi are subject to rigorous Automotive Production and Development Plan (APDP), which expires in 2020, and according to the company, talks are on-going.
BWM Group Plant Rosslyn is the first plant built by the BMW Group outside of Germany.
At the time of publishing BMW's spokespersons were not readily available for a comment.