THE 8TH Southern African AIDS Conference is currently on at the Inkosi Albert Luthuli Convention Center, Durban.
It began June 13 until 15 2017.
EQUIP the first Africa-led USAID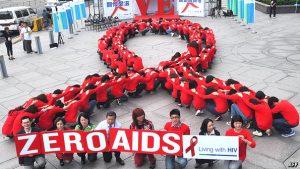 -funded global consortium to deliver rapid scale-up of innovative HIV treatment and prevention solutions across 17 PEPFAR countries in Africa, South-East Asia, Eastern Europe and the Caribbean, will be part of the conference.
Comprising Anova Health Institute' Kheth'Impilo' Maternal Adolescent and Child Health Systems (MatCH), Partners in Hope, and Right to Care as the prime recipient of the award.
EQUIP was founded in October 2015 in response to a call from USAID to establish a rapid-response mechanism to support PEPFAR countries reach their UNAIDS 90-90-90 targets.
There are more than 37 million people living with HIV worldwide, only half of whom are on lifesaving antiretroviral therapy (ART) treatment.
In 2015, the World Health Organization (WHO) released clinical guidelines recommending treatment for all people living with HIV upon confirmation of HIV infection.
Addressing health system capacity and readiness for implementation of Test & Start is critical to achieving an AIDS-free generation.
EQUIP, through a close alliance with Ministries of Health, local implementing partners and civil society, delivers innovative, globally scalable, locally appropriate strategies which include technical assistance, demonstration projects and cost analyses to help countries reach their UNAIDS 90-90-90 targets.
In its inaugural year, EQUIP strengthened health care systems; supported the rollout of the Test & Start initiative, improved viral load scale-up, self-testing and evaluated cost-outcomes for different interventions.
Through implementation science and operational research, EQUIP enables countries to expedite treatment of people living with HIV, particularly those most vulnerable.
"Our strategies aim to optimise program implementation, leverage innovation and support in-country partners through evidence informed interventions.
As well as helping expedite the rollout of Test & Start, EQUIP is working with local partners to apply differentiated models of care such as Multi Month Scripting and Dispensing (MMSD) and ePharmacy, with economic analyses of every EQUIP intervention.
Looking ahead, we're excited to continue implementation of our innovative approaches and technology; whilst working closely with our in-country partners and stakeholders to achieve an AIDS-free generation," says Dr Thembisile Xulu, Chief of Party, EQUIP.