"THE MAIN market is the township tavern market, once condescendingly called the 'informal' market," admitted Peter Hart, founder of Brand 2 Consumer Premium Drinks Company (B2C).
This follows the majority acquisition of a subsidiary of the Dubai-based Emirates Group, M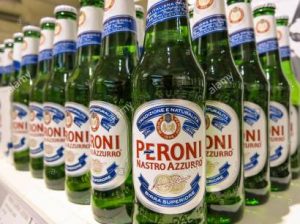 aritime & Mercantile International (MMI), in the South African local beverage distribution company.
No figures were given.
Maritime and Mercantile is the biggest liquor distributor in the Middle East and aims to become the leading independent distributor in Africa and South East Asia. Its South African investment follows others in Tanzania, Zanzibar, Ethiopia and most recently, the Seychelles.
For B2C the investment secures it the South African distribution rights to Japanese beverage giant Asahi's portfolio of drinks.  This includes premium beer brands Peroni and Grolsch, which Asahi acquired from AB InBev following its acquisition of SAB Miller.
"It takes time and capital to build up this type of infrastructure. While direct-to-tavern marketing was something that the likes of SAB excelled at, Hart says it can be replicated. "We have a shareholder who understands the liquor industry in South Africa and is prepared to invest for the long term," says Hart, former strategy director of Brandhouse and Heineken regional director for the Middle East and Africa.
MMI, says the New Zealander, will deliver structure and relationships with brand owners, while B2C has the local expertise and will spearhead growth in the SA market.
South Africa's liquor landscape has changed fundamentally since the days when SA Breweries, trailed by Distell, dominated the market. The first change came with the entry of Brandhouse in 2004. It was a joint venture between Diageo, Heineken and Namibia Breweries and came about after the Dutch brewer announced it was taking back the Amstel license from SA Breweries.
Brandhouse introduced a portfolio of spirits, beer and RTD brands hitherto unseen in the local market. The joint venture ended in 2015 after Diageo, which had become a market leader in spirits in South Africa with a 40% share, felt it had the necessary scale to go at it alone.
"The success that Brandhouse had with brands like Johnny Walker Red and Smirnoff showed that the consumer was eager for choice," says Hart. And the fact that there is now more, not less competition in the local market makes it more attractive to him.
B2C works across all international liquor categories including premium beer, cider, spirits and wine. It is focused on the younger emerging middle class consumer who effectively straddles two worlds. One world is work-related and operates Monday to Thursday; the other world is 'hood'-related and sees the consumer relaxing in their local environment – whether township or suburb.
For B2C it means penetrating the township market and treading were others have dismally failed.