Tired of carrying multiple boxes of condoms and feeling uncomfortable?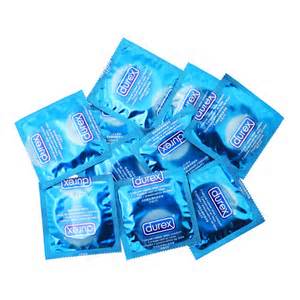 Now, you can carry condoms available in singles thanks to Durex Extra Safe.
The Durex's new package is further demonstrated by the brand's efforts in launching products that help make safe, enjoyable sex a reality for more South Africans.
The new single unit condom is now available at major wholesale retailers and spaza shops nationwide at a recommended retail price of R11.50.
"The good news is that South Africa is listed in the group of countries that has reduced the number of new HIV infections by at least 20 percent since the year 2000," says Thisile Mtyeku, Durex Brand Manager.
"But this is no reason for us to rest on our laurels. By making products such as the Extra Safe single unit condom available at a lower price we hope that we can make a significant contribution to making an HIV free generation a reality through increased condom use," added Mtyeku.
Comfort and pleasure is possible with the slightly thicker Extra Safe condom,
designed to also smell better, allowing you to have a more fulfilling and satisfying sexual experience with your partner.
There you GO…