The ANC Youth League's long-awaited 25th elective conference gets underway this weekend at Gallagher Estate- Midrand, Johannesburg.
The Congress has been postponed several times and this will be the first time the league elects a new president sinc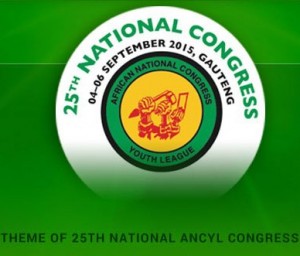 e Julius Malema's expulsion in 2012 and leadership structure disbanded in 2013.
This years' theme is 'Unity in Action towards Economic Freedom in our Lifetime' –rebuilding the ANCYL and reshaping the future!
Fierce contest would be on NW MEC for Local Government and Human Settlements Collen Mokone Maine, ANC NEC member Pule Mabe, Ronald Lamola, Tshwane league leader Lesego Makhubela and Magasela Mzobe.
Former ANCYL deputy president, Lamola, says in the past two years there was a vacuum of youth voices within the organisation.
"Young people are being disillusioned all over the country but we are hoping the congress will revive the spirit of the youth of South Africa," says Lamola.
The race for the League's president has been overshadowed by delays, infighting and allegations of interference from top officials within the ruling party.
Convener of the League's task team, Fikile Mbalula, says the party wants to avoid undue influences and factionalism.
Co-ordinator of a task team assigned by the ANC to help the league to prepare it's structures for conference, Nathi Mthethwa, could not be drawn into stating whether Mabe is eligible to contest or not due to age factor.
"Membership of the youth league is open to any young person from 14 to 35 years old and that is the position as things stand now. Any other thing is going to be over-ridden by the ANC constitution itself and the ANC youth league constitution when it concurs with this particular prospective."
He however says the constitution of the ANC youth league is clear on who qualifies to be a member.
Security will be tightened and those who did not register should not come closer to the venue, according to organisers.
It begins from September 4 to 6.