Top sports and broadcasting official Mvuzo Mbebe's memorial service will be held in Kempton Park, east of Johannesburg on Thursday.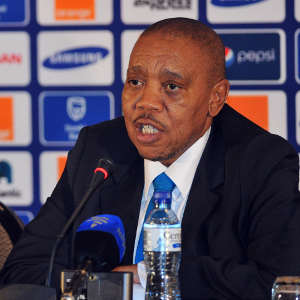 Mbebe was Chief Executive Officer of the African Cup of Nations Local Organising Committee and also an SABC executive.
He died on Monday at the age of 52 after a three-year battle with Colon Cancer.
President Jacob Zuma has sent his condolences to Mbebe's family.
Zuma's spokesperson Bongani Majola says Mbebe's death is a loss to the country.
"Mr Mbebe was a fervent activist for transformation in sports. He was one of the leaders in the South African sports fraternity who had over the years contributed immensely to sports development. On behalf of government and the entire South African population, we convey our most heartfelt condolences to his family, friends and relatives. His death is indeed an enormous loss not only to his family but to the country as a whole."
Sport stars, organizations and the department of sport (including outside SA) continue to send messages of condolences to the family.
He is survived by his wife Nomalungelo (Noma) and two children – son Ntsika and daughter Avuziwe aged 18 and 11 years respectively. He also leaves behind his mother Thenjiwe Ngqula, brother Andile and sister Mona Lisa.
He will be buried at his home in uMzimkhulu, KwaZulu-Natal, on Saturday.
I will never, again come across that Jeep I used see at Louis Botha Ave in the morning, as it made its way to the SABC headquarters!
Robala Ka Kgotso!