LAST YEAR, it recorded more than 150 entries and in 2017 this could double.
ADVERTORIAL
The second annual MTN Women in ICT-Partnership for Change Awards has opened entries for women and school female scholars to enter the awards.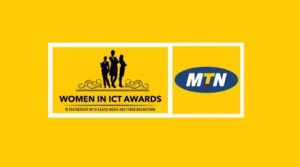 The initiative seeks to accelerate women's participation in the ICT sector by celebrating and rewarding women professionals who have made a significant contribution to the growth and development of the ICT sector.
In doing so, this initiative hopes to attract girl children and young aspirant female professionals to consider a profession in the industry and enhance the industry's employer value proposition.
The awards committee –following last year's response- has added more categories such as Public's Choice Award, Ministerial Recognition Award and the Graduate Recognition Award for High Schools.
Last year's winner businesswoman, Irene Charnley was named as the winner of the Entrepreneur Recognition Award.
Other categories are as follows:
Leadership Recognition Award; Innovator Recognition Award; SME Recognition Award; Graduate Award (High Schools); Graduate Award (Tertiary); Community Builder Recognition Award; Lifetime Achiever Recognition Award (Women Pioneer);  Excellence in ICT Journalism Award and CEO's Award.
Mapula Bodibe, Executive for the Consumer Business Unit at MTN SA, says that despite the strides being made by women professionals in ICT, a lot still needs to be done to increase the levels of women participation in the sector.
These women represent our mothers, sisters, friends and colleagues.
It is these women that demonstrated an inner strength that is remarkable in the face of various types of adversity. Like a phoenix, they have, during times of great difficulty, managed to rise from the ashes and served as a source of inspiration to those around them.
We need to dispose of the exclusivity: "I am the first woman to…" mindset. We have to re-awaken the nurturing spirit that women are renowned for – to mentor and coach female professionals who are still rising up the ranks," says Bodibe.
The 2017 theme is the same as last year's 'Partnership for Change'.
The awards are in partnership with Kagiso Media and ITWeb's Brainstorm.
Members of the industry, businesses and other organisations outside of the industry, mentors, teachers, lecturers and individuals are encouraged to submit nominations entries at https://www.mtn.co.za/womeninict
Closing date August 4, 2017.