THE TROUBLED rail agency Prasa has an interim board.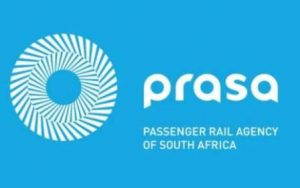 This was confirmed by the new minister of Communications Mmamoloko Kubayi, rather than the transport department.
Strange?
The new interim board takes over from the Popo Molefe led-cabal that had run-ins with Cabinet over management style, tenders and corruption that has plagued the agency.
Advocate Tintswalo Makhubele takes over the chairperson role.
Prasa has been without a board for the past three months.
Other board members include Dr Natalie Skeepers, Professor John Maluleke and Magdalene Reddy.
Transport minister, Joe Maswangayi is expected to name the full board within the next six months.
The bone of contention at the rail agency is the awarding of an unlawful R3, 5bn tender to Swifambo Rail Leasing in 2013, which according to Molefe, was a front, be reviewed and cancelled.
It was also established the locomotives were too long for the country's rail system.
The locomotives were made by Vossloh Espana, a Spanish company.
In a report titled 'Derailed' released in 2015, former public protector Thuli Madonsela found that Prasa failed to comply with its own supply-chain policy.
She found widespread maladministration and impropriety in the awarding of contracts worth R2 billion.
Lucky Montana, then GCEO was fired following the damning report.