This week another seasoned broadcaster and well known public figure of note Tebogo Matima, has joined the station as a programming consultant and will have his own show.
The af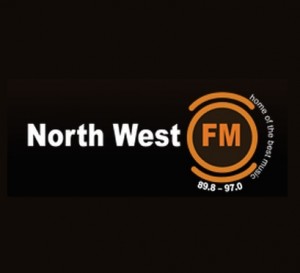 fable Matima will oversee the stations programming and at the same time guide, empower and mentor programming coordinator, Dimakatso Isaacs, amongst others.
On Thursday's, you will have an opportunity to hear the voice I've missed for ages from 9pm until midnight.
"We are very excited about securing Mr Matima's valuable services. For a time now, we have been looking for a person with a vast knowledge of radio broadcasting to help us further tighten-up our on air offering that was bolstered by the signing of some top on-air personalities in the last couple of months.
Matima is that person and it was not easy to secure somebody of his caliber because he's a busy man," says David Mabusela, North West FM's station manager.
Having quit broadcasting to venture into private sector, Matima's show will focus on South African Music heritage and classics such as Hugh Masekela, Gloria Bosman, Dolly Rathebe, Caiphus Semenya, Miriam Makeba, Sibongile Khumalo, Judith Sephuma, Don Laka, Paul Hanmer and Zim Ngqawana, and others.
The easy going lad was part of the team that co-founded Joburg's Kaya FM,a station where his various responsibilities included programming. His long journey in broadcasting includes working for Radio Bob and SA FM, among others.
Yes, rara I still miss that astounding crack of a laugh one more time, tlhee!