Joburg residents have been left confused following conflicting reports on water restrictions.
While Rand Water said there were restrictions, advising people not to water their gardens and wash cars between 6am and 6pm, the City of Joburg and Ekurhuleni denied having restrictions in place.
On Tuesday, Rand Water said on the government news agency website that restrictions had been imposed. But this morning Rand Water refused to comment, saying it was holding meetings and a statement would be issued this afternoon.
Spokesman Justice Mohale would not confirm or deny the restrictions.
Several media and social media reports stated that restrictions had been imposed, but both municipalities said their reservoirs had enough water not to do so.
However, the municipalities advised residents to use water conservatively because of the current heat situations.
Last week Rand Water issued a statement saying persistently high temperatures in Rand Water's area of supply were continuing to strain its bulk water supply system and that the lack of rainfall in Gauteng was exacerbating the situation.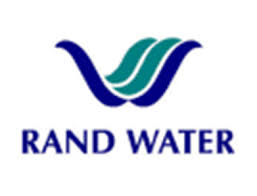 Again, both municipalities denied that their water supplies were at risk. It urged all consumers to use water responsibly and sparingly.
Advice on how to save water is available on the Water Wise link on Rand Water's website.