WHENEVER the moment of presenting Product of the Year approaches, companies bring out their best foot forward, instead of their products-ahem, stru!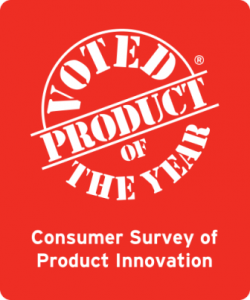 Last night at the awards ceremony- celebrating its tenth edition- guests looked glamorous with pencil-heel shoes waltzing the red carpet, as and when the self- appointed MC for the evening comedian par-excellence John Vlismas, left all sundry in stitches, as expected at Maslow Hotel, Sandton.
This third-party endorsement programme aims to help clear the clutter for consumers, to guide them and help find the best new products and services in their market, while also rewarding manufacturers for quality and innovation.
Leading global information and measurement company Nielsen, monitored the results based on the endorsements of 4, 000 consumer households who tried and tested the products or services.
Interestingly, Seatbelt Medic emergency device won the new safety category.
"South Africa has bred a number of industry pioneers who have contributed greatly to global innovation, but those driving the most prolific developments in this regard are generally doing so outside of our country. We therefore want to foster a culture of innovation among our business professionals, entrepreneurs and non-governmental organisations to help them improve the lives of South Africans across the board," says Preetesh Sewraj, CEO and Chief Innovation Analyst at Product of the Year South Africa.
Decision makers, CEOs and other executives across various industry verticals, including the FMCG sector and other important consumer-facing markets such as technology, petrochemicals and health products, graced the awards, suffice to say some of my media colleagues missed the memo as they came dressed like palookas.
The awards ceremony was preceded by Product of the Year innovation masterclass, in the form of a conference held for executives and marketing professionals to drive the innovation agenda within their organisations.
Established 30 years ago in France, Product of the Year currently operates in 39 countries and has grown in SA exponentially.
For full list of winning products visit: www.www.poysa.co.za