"YOU CAN DO whatever genre possible as long as the message stays," says acclaimed film producer Zola Maseko.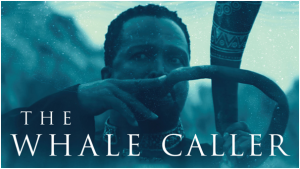 He was responding to a question during interview on SABC 3's night show on how did Zakes Mda respond to a book The Whale Caller to be adapted into a movie.
The Whale Caller is a fascinating, comedy story based on Zakes Mda's bestselling novel.
It is set against the backdrop of the stunningly beautiful Hermanus, on the West Coast of South Africa.
"I was captured by the book, particularly the end of it. That's what fascinated me to engage bra Zakes and propose the idea of turning the book into a movie.
It captured me. I was into it. I couldn't let slip," says Maseko, who was accompanied by the legendary Sello Maake Ka Ncube, who plays the lead role of The Whale Caller.
The Whale Caller is about a man who has long turned his back on humanity.
It's a heart -warming tale about his journey from misanthropic alienation to human connection, driven by a unique love triangle between him and Saluni (Amrain Ismail-Essop), the wispy sexy town drunk who harbours ideas of grandeur, and Sharisha, a southern right whale.
The Whale Caller by Zakes Mda's fifth novel, is his most enchanting and accessible book in which the changing face of post-apartheid South Africa is revealed through prodigious, lyrical storytelling.
As the novel opens, the seaside village of Hermanus, on the country's west coast, is overrun with whale watchers-foreign tourists wearing floral shirts and toting expensive binoculars, determined to see whales in their natural habitat.
But when the tourists have gone home, The Whale Caller lingers at the shoreline, wooing a whale he calls Sharisha with cries from a kelp horn.
When Sharisha fails to appear for weeks on end, The Whale Caller frets like a jealous lover-oblivious to the fact that the town drunk, Saluni, a woman who wears a silk dress and red stiletto heels, is infatuated with him.
It goes public from October 13 at Ster-Kinekor outlets:
Tygervalley
Blueroute
Somerset Mall
V &A Art
Gateway
Sterland
Brooklyn Nouv
Rosebank Mall
Maponya Mall
Eastgate
NuMetro
Hyde Park
V& A Waterfront
Walmer Park
Labia