THE NATIONAL Water Week is an awareness campaign by the Department of Affairs.
It serves as a powe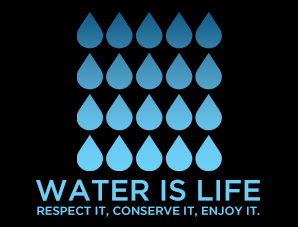 rful campaign mechanism re-iterating the value of water, the need for sustainable management of this scarce resource and the role water plays in eradicating poverty and under-development in South Africa.
The awareness week campaign has begun from March 17-23 under the theme "Water is Life – 20 Years of Water Delivery for Social and Economic Development".
The theme coincides with South Africa's celebrations of 20 years' of freedom and democracy.
This momentous occasion presents an opportunity for South Africans to reflect on how freedom and democracy was achieved; the progress made in the past 20 years and how South Africans will work together to implement Vision 2030.
The department of Water and Sanitation said that it takes note of the global climate change challenges which are reshaping the way in which one thinks about the societies as well as humanity's place on earth.
Climate change is the environmental phenomenon which has exacerbated the drought engulfing the country and some parts of the world. It also adds stress on the water sector by affecting quality of water and further reduces availability of the already limited resources.