THE REDBULL Amaphiko Film Festival 2017 has been well received locally and internationally.
It had guests from AfroPunk, an international music fest that has wowed fans in Europe and US, that will be making its way to SA in December.
The film festival launched last year, took place in 'Braam' (the coining) Johannesburg from October 27 to 29 2017, as part of offering youth (focus on women)  an opportunity to tell stories through their own lenses and introduces new and different perspectives on storytelling.
At the media opening night, a preview and screening of 'Sobukwe: A Great Soul' touched all and sundry, especially those from the film sector such as Nandi Dlepu.
"We've always had conversations about the power of film, but we really speak about the responsibilities that come with that power. Film is powerful tool for change, but we need to start discussing how women are represented by the medium," says Dlepu, a respected South African content producer with 13 years in the film industry.
She moderated a discussion on representation in film at the festival.
Dlepu is not only the co-founder of Bloom, a conversational platform for women in the creative industry, she also produces content for the hugely respected Thackwell and Whittaker, and edits Joho Moms, a parenting blog.
She was joined by Lebogang Rasethaba (director of People vs The Rainbow Nation), veteran actress Sibulele Gcilitshana and filmmaker Chabi Setsubi. Here's what discussed:
Why is representation in film so important?
"Life begets art and art begets life," began Setsubi. "If you're growing up as a woman, there's a certain reality you occupy in the world. Not seeing yourself in the movies you watch makes you question your humanity," quipped Setsubi.
Gcilitshana echoed the point, mentioning how a drama she watched as a child inspired her to be an actress. "It's important to have strong, female leads in female. They break the misconceptions people have about women."
Breaking down stereotypes in film
Dlepu then went on to mention that while representation is key, it's also important to write nuanced, female characters instead of indulging stereotypes.
"For example, there's this recurring stereotype you have that portrays women who have an almost psychic ability to solve their ungrateful partner's problems."
An audience member then brought up the issue of reality TV shows such as Love and Hip and Diski and how, in most in cases, the female relationships are usually defined by cattiness and jealousy. "Most of the executives who produced those shows are male. So, what you're seeing is a portrayal of women dictated by the male gaze."
Fellow panel member, Chabi S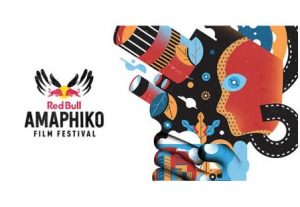 etsubi, chipped in, mentioning that while reality TV benefits from pitting women against each other, men get celebrated for the very same behavior.
"You look at a show like Running with The Reps, right? They did exactly the same things you see on Diski Divas: they fought with each other, got drunk and were in constant competition with each other. They were celebrated for that, while the Diski Divas aren't."
Men shouldn't hijack the conversation
Lebogang Rasethaba (who is currently working on a documentary called The People Against Patriarchy – spoke of the responsibility male filmmakers have to ensure gender parity. He did, however caution against speaking for women instead of with them.
"You should question your intentions and ask yourself whether you might be trivializing women's issues with your work."
Amaphiko means wings and had hoped this platform affords our sisters an opportunity they deserve in the creative sector.