OPEN LETTER to Telkom CEO & Chairman.
By Sello Rasethaba, Chairman (Black Business Council)
The Black Business Council (BBC) has condemned the departure of Isaac Mophatlane from Business Connexion, the company he and his late twin brother founded 38 years ago, a few years after it was acquired by Telkom.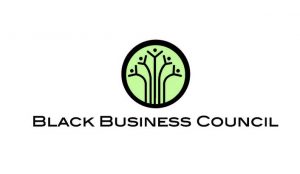 "There's no magic solution to avoid the hurt feelings, the tension, the discomfort this development has caused among our members. This is an attack on black excellence," said Rasethaba.
According to a statement from Telkom CEO, Sipho Maseko, Mophatlane resigned.
But the BBC believes he was forced out.
Said Rasethaba: "The government, as a major shareholder in Telkom, should bow its head in shame to allow Jabu Mabuza (Telkom Chairman) and Maseko to erode confidence in black professionals and to leave black children without a heritage of entrepreneurial success.
"The BBC wish to remind Maseko his own words on Mophatlane's appointment in June 2016.
"In the coming weeks and months, Isaac will be driving the full integration of Telkom Business Connexion and we are proud to have such an astute business leader fulfilling this role," said Sipho Maseko, group CEO of Telkom.
"Telkom Business Connexion is uniquely equipped to strengthen Telkom's core offering, allowing us to offer solutions."
"The Information Communication Technology market has produced capable black men and women who can equally do the job with excellence. Isaac could have been replaced by a black professional from the company.
But Mabuza and Maseko preferred to replace Mophatlane with a white man.
It is a demonstration that they do not care about Black Economic Empowerment (BEE). They are encouraging the exodus of black executives from Telkom.
"The BBC is categorically appealing to Mabuza and Maseko to believe in Black excellence and stop the self-hatred, stop the exodus of black professionals from Telkom and restore Telkom to its former glory as a champion of BEE.
We call on Government and in particular Minister Cwele to stop this rot," said Rasethaba.
Telkom has responded to a statement from the Black Business Council (BBC), which condemned Isaac Mophatlane's exit from BCX:
In a message to BCX employees last week, Isaac Mophatlane said his decision to exit BCX was made after much "soul-searching".
"BCX has been Isaac's "work home" for more than 22 years.
The choice to leave the company was his own and we at Telkom respect that decision.
Telkom's group CEO, Sipho Maseko, has thanked Isaac for all he has done to drive the successful integration of Telkom Business and Business Connexion, along with the formation of the consolidated brand BCX.
In his note to all Telkom employees, Maseko highlighted the incredible legacy created by Isaac and his late brother, Benjamin and he called on all BCX employees to honour that legacy with the continued growth and development of BCX.
We have noted the opinion of the Black Business Council. We are not aware of any changes or developments since the communication by both Sipho and Isaac on Friday – that content and sentiment remains entirely accurate."