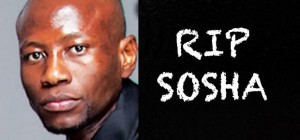 Drum quoted quoted Afrotainment boss DJ Tira, who brought the group to national prominence, as saying: "R. Mashesha had an operation this (this Friday) morning, unfortunately there were complications with the operation that led to him passing away.
He was in hospital for two days."
It was DJ Tira who also confirmed the muso's passing on Friday night.
R Mashesha, whose real name was Sibusiso Khomo, had been dogged by reports of ill-health from as far back as 2012, but they were always firmly denied by himself and his management.
Mashesha dies as the group was due to launch their latest album, For The Fans on Saturday. It is not yet clear if the group will postpone the launch.