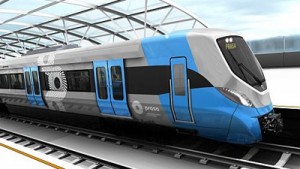 This is despite the announcement on Sunday that the agency would probe the allegations about him not having engineering qualifications.
According to the agency's chief executive Lucky Montana, "Prasa still had confidence in Mtimkulu", who is in charge of the R3.5 billion locomotive project.
Asked about the time frame of the inquiry, he said: "We will take two weeks to complete the inquiry."
Mtimkulu, the agency's executive manager, stands accused of not having a BTech in engineering, a Master's or doctoral degree. He had also come under fire for not having registered with the Engineering Council of South Africa, as required by the law.
Montana said Mtimkulu had submitted the relevant documents. "If an engineer is not registered it doesn't mean that he is not a qualified engineer. However, it was very important to register when you are dealing with designing," he said.
Another manager at Prasa, Letsane Rathaba, told the Pretoria News that he was a "qualified engineer" but had not registered with the engineering council because it was not "compulsory" to do so.
Montana had previously said Mtimkulu was sought-after by companies in Germany, where he had apparently studied for his Master's.
The inquiry would focus on Mtimkulu's non-registration with the Engineering Council of South Africa and his qualifications, Montana said.
Agency spokesman Moffet Mofokeng said Mtimkulu had been formally notified about the inquiry.
Meanwhile, The DA's Manny de Freitas says he's written to the transport committee about this issue.
"It should be easy for anyone including Mtimkulu to provide his qualifications. I've written to the portfolio for transport chair to invite Mr Mtimkulu and officials from Prasa to lay the record straight."
Montana has also fired salvo by saying the documents on the specifications of the locomotives were stolen or leaked to the media.