DIAGEO SA is pleased to announce that entries for its seventh Responsible Drinking Media Awards (RDMAs) are officially open.
In the wake of the shocking December and Easter holiday road death statistics, Diageo SA is urging journalists more than ever to write content that get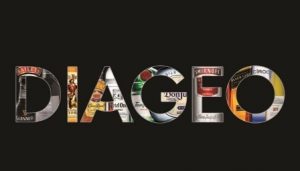 s South Africans thinking twice about the way they consume alcohol.
The RDMAs recognisejournalists and media at large for their efforts to positively influence perceptions and habits related to the irresponsible use of alcohol.
The awards are open to South African journalists who write articles that relate to responsible drinking and the impact of alcohol abuse, including issues such as drink driving, underage drinking, foetal alcohol syndrome, binge drinking and alcohol-related violence.
Any material published between 1 August 2016 and 31 July 2017 on any media platform that aims to support this cause is eligible to enter the 2017 awards and win a prize.
"The RDMAs have become an entrenched part of the Diageo calendar. Our recent road death statistics show that it is imperative for South African media to use their influence for positive change," says Jeff Milliken, Managing Director of Diageo SA.
The 2017 awards will be divided into six categories across Best Magazine, Best Newspaper, Best Online, Best Broadcast, Best Community Media and Best Up & Coming, with two overarching awards for Journalist of the Year and Media House of the Year.
The winner of each category will walk away with R15000 and a public acknowledgment for their efforts to help combat alcohol abuse in South Africa.
For more information on the awards and how to enter, journalists can visit https://diageordma.co.za/.
Entries are open from now until 30 July 2017 and can either be submitted online or by downloading an entry form and sending it to info@diageordma.co.za.
Winners will be announced at an official awards ceremony on 31 August 2017.