Loeries Creative Week will be held at the International Conference Centre Durban (ICC Durban ) and along the Durban beachfront in August.
Loeries Creative Week will also take place a month earlier between August 10 and 16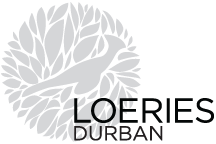 2015.
CEO Andrew Human says a number of factors swayed the decision in Durban's favour: "Durban can be reached fairly easily by plane or car from Cape Town and Johannesburg which makes it affordable and convenient for the majority of participants. Durban is also sunny and warm virtually year round.
"The Durban ICC will allow us to increase our seating capacity from 1600 to 2200 and all activities and accommodation will be conveniently concentrated within walking distance along the beachfront and at the ICC."
Loeries is all about recognising advertising agencies in the country.
Chairman of the Loeries, Neo Mashego, says it shouldn't come as a surprise that the awards have changed location.
"It won't be the first time the Loerie Awards go to KwaZulu-Natal. It was also held in Margate for a bit so it's not going to be a completely new move for people. It won't be a big shock."
New partners are eThekwini Municipality, Tourism KwaZulu-Natal (TKZN) and the Department of Economic Development, Tourism and Environmental Affairs, KwaZulu-Natal Province.
Key dates to remember:
* The 'International Seminar of Creativity' will take place on Friday, 14 August 2015
* The awards ceremonies will take place on Saturday 15 and Sunday 16 August 2015, respectively.
With the Loeries in town- expect fun, 'maponapona' parties (according to chairman) and endless babalaaz…