Eskom employees are regarded as essential therefore, this means they're not entitled to a strike.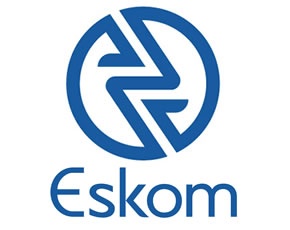 At loggerheads is a simmering wage dispute between employers and employees.
As a result, Eskom approached Commission for Conciliation' Mediation and Arbitration (CCMA) and it obtained a court order prohibiting unions from going on a protected strike.
Unions involved include National Union of Mineworkers (NUM)' National Union of Metalworkers of South Africa (Numsa) and Solidarity.
Numsa, the metalworkers union, which is also the biggest in South Africa with about 370 000 members, has requested a meeting with Eskom chief executive Brian Molefe and his senior management team in a bid to avert the strike.
But, the said parties have all accepted the CCMA offer to assist in the Eskom wage dispute.
The director of the CCMA' Cameron Sello Morajane, confirmed that a "senior commissioner has been appointed to facilitate the talks scheduled for Thursday' 11th August 2016, in terms of section 150 of the Labour Relations Act."
Eskom spokesperson Khulu Phasiwe said on Wednesday that the power utility was expecting everyone back at their posts today as the court order prohibits workers from picketing' marking or protesting.
"Any sort of action that they are planning to is illegal and therefore law enforcement agencies will be ready to deal with the situation as it arrives."
This comes as a third of Eskom's workforce were expected to down tools on Wednesday in a nationwide strike over wages — a move that may affect electricity output at the utility's power plants.
David Sipunzi' general secretary of the union' said that while they were concerned about the effect the strike would have as Eskom is a strategic entity' those managing the company were not taking the union seriously.
He said the NUM was in talks with the National Union of Metalworkers of South Africa (Numsa) over wage negotiations with the utility.
Defiant Irvin Jim, Numsa general secretary said:"We have mediation resuming tomorrow.
If the bosses who represent garage employers fail to make an offer' Numsa will embark on a strike action in pursuit of our members' demands and in full support of fuel refineries; so workers must remain strong and united' because united we stand divided we fall."
Should the talks fail, this means the country is on the verge of facing another black-out and possible down grading.