DISGRACED CONSULTING firm McKinsey is still to make arrangements for the return of the cash it received from Eskom in an unlawful contract.
McKinsey has also declin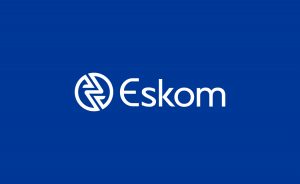 ed to account for the R564m Eskom paid to the Gupta-linked Trillian, which initially had been introduced as McKinsey's local supply development partner. The firm said it would pay back only the R1bn it had received from Eskom.
"We were not responsible for, nor did we authorise, the fees paid to Trillian.
Eskom paid Trillian directly," said McKinsey spokeswoman Bonita Dordel.
"Eskom has written to Trillian requesting repayment of the R564m.
Bowmans, Eskom's external counsel, has confirmed that there was no subcontract between Trillian and McKinsey. McKinsey informed Eskom it was terminating its interactions with Trillian [before Eskom paid Trillian]," she said.
During the six months up to February this year, Eskom paid the two firms more than R1.6bn for work they said would help the utility cut costs and develop internal engineering consulting capacity.
However, Eskom has admitted it should not have entered into the contract nor paid the firms as it had failed to seek or obtain approval from the Treasury.
Testifying in Parliament on Wednesday, McKinsey's head of public and social sector practice, David Fine, said the firm would refund Eskom as it did "not want any tainted money", even if a court of law found its contract with Eskom to be valid.
In October, Eskom had issued a letter of demand for the refund of the full R1.6bn as the contract had been unlawful. McKinsey responded that it would put the money in a trust account until a court ruled on the validity of the contract.
However, on Wednesday Fine committed to refund Eskom regardless of a court ruling.
Asked when it would pay back the money, Dordel said: "We can confirm that we will be repaying the fees from the Eskom turnaround programme contract no matter what.
"We will repay them either to Eskom via a high court process or we will act independently and return them to the Republic of SA," Dordel said.
Eskom spokesman Khulu Phasiwe said: "Eskom has not received any formal communication from McKinsey about the statement they made in Parliament yesterday [Wednesday] regarding the repayment of the money that was unlawfully paid to them by some of Eskom's senior managers."
In October, two days after Eskom legal head Suzanne Daniels had issued the demand for the return of the cash from McKinsey, she was placed on suspension on what appear to be spurious charges designed to scupper the demand and the disciplinary processes involving executives who played a role in the McKinsey scandal.
Meanwhile, Parliament wants Eskom to account for distancing itself from testimony by key witnesses at an inquiry into allegations of corruption at the power utility.
Earlier this week Eskom issued a statement saying the testimony of board spokesman Khulani Qoma was "not part of Eskom culture".
Qoma branded Public Enterprises Minister Lynne Brown a liar and said she was captured by the Guptas.
Eskom's statement, issued by chairman Zethembe Khoza, also took a swipe at Daniels and other witnesses without specifying what was objected to.
"We will ask them to explain their statement," inquiry chairwoman Zukiswa Rantho said on Thursday. Anyone mentioned in witness testimony "will get the chance to speak for themselves, including the minister and deputy minister", she said.
Daniels told the inquiry she had been asked to attend a meeting in July with Ajay Gupta, Duduzane Zuma, Salim Essa and Brown's deputy Ben Martins to discuss a court case involving former Eskom CEO Brian Molefe.
Ajay Gupta claimed he was not in the country when the meeting took place, but Daniels said on Thursday that she stood by her testimony "which I gave under oath".
She also said the R1.6bn paid to global consultancy McKinsey and Gupta-linked firm Trillian was, without a lawful contract, "brazen theft".