IF YOU can still afford driving your car- its good for you but a lowly newsman like yours truly and the poorest will be the hardest hit .
This follows another fuel hike.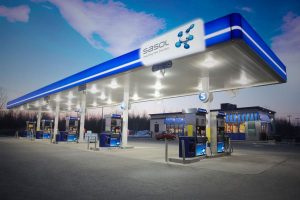 In the beginning of August 2018, price fuel will increase slightly. Marginal or not the effects it will be felt.
The Department of Energy (DoE) announced on Monday that the price of both grades of petrol would increase by 1c a litre from Wednesday.
Diesel will cost 4c a litre less.
The slight hike will take the per litre price of 95 octane unleaded petrol to R15.54 on the coast and R16.03 inland respectively.
Talk of the poorest, taxi associations will also increase their fares.
The South African National Taxi Council (Santaco) says it will up fares between R1 and R10 for local trips and R1 to R20 for long distance journeys from August 1.
"Santaco's highest decision-making body' Management Council (Manco)' has decided at its specially convened meeting that taxi fares for local and long-distance operations will increase'" the organisation said.
"For the January 2017 until January 2018 period alone the petrol price has increased with 130%. There was a further fuel levy increase in 2018. Santaco has therefore decided the August 2018 increases will only be valid until June 2019' when they will be reviewed."
"Santaco regrets the impact of these increases on the commuters' especially the poor' but unless they are effected' many taxi operators will struggle to stay in business and consequently offer this much-needed service."
The organization also pointed out that they will seek a meeting with President Cyril Matamele Ramaphosa on the matter, dismissing reports that the taxi industry would be part of a planned petrol-price strike to force government to give some form of relief to motorists being squeezed by the rising cost of fuel.
Last Thursday, the Automobile Association said the four consecutive fuel price increases since April this year were a symptom of SA's weak economy.
In its view, deregulation of the petrol price is not necessarily a solution.
AA CEO Collins Khumalo called for civil society to work together to find a practical solution to "a problem which goes deeper than the fuel price".
The bottom line is the poorer are feeling the pinch, finish & klaar!