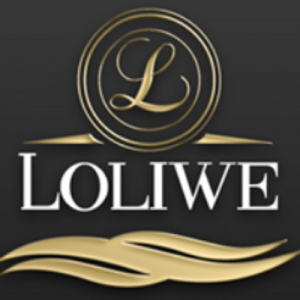 The strong-willed, pressure-sucker and cool as a cucumber Ntebo is the brains behind a billion rand project that seeks to conscientious tourists, on the feeling of using the mode of rail as transport.
Internationally, rail tourism is on a peak and Ntebo is trying to benchmark on that by encouraging locals to consider it as one of safest mode to travel.
Since its inception four-years ago, the Loliwe Tourism Train is one of well established brands associated with fine living.
Loliwe Tourism Train is her concept but the trains are owned by Passenger Rail Agency of SA.
LTT has been reviewed and commented by all and sundry as a "moving-hotel" which I fully concur with!
This week it will embark on an exhilarating journey to the annual Durban July, for its fourth-edition.
Aboard the already sold-out train will be celeb's, musicians, businesspeople, industry players', government and private sector officials and of course, members of the fourth estate.
"Ms Peri is intensely passionate about her involvement in this Tourism Train. A Tourism Train that is luxurious; cost effective; and full of entertainment a mode of transport that seeks to promote Rail Travel in SA," read a statement on her views on rail transport from her office.
The FS born and CE at Jezreel Group, also uses the train to major events such as MACUFE, Cape Town Jazz Festival, J&B Met and other tailor-made corporate events such as the Drakensburg Boys Choir.
"I enjoy treading where others have failed or conceptualizing the impossible," she once declared during a frank discussion.
"I'm open for projects associated with rail because Loliwe is my intellectual property."
The group has offices in Tshwane, KZN, Free State and Eastern Cape.
In 2012 she founded what was then Fun Train but had to drop the idea, because funds were not forthcoming.
As for Durban July, the guests will enjoy lavish entertainment, the most alluring and majestic KwaZulu Natal has to offer, finish & klaar!
It huffs and puffs off from the Johannesburg Park Station on the 02/07/2015 and shall be back on Monday.
'Loliwe' an Nguni word meaning a train/locomotive, has partnered with Radio 2000 that will broadcast live from the station and at the hospitality marquee.
Pioneering rail travel in South Africa is what Ntebo and company's all about!
For future projects call: 012 665 0654 or send email to: tumi@jezreelgroup.com