A win for Barcelona means they'd become one of only five clubs to have won the European Cup five or more times—with their fifth success moving them level with Bayern Munich and Liverpool in the all-time list, behind only AC Milan (seven) and Real Madrid (10).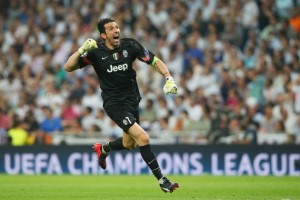 Winning the trophy five times (or three in a row) means you get to keep it, so for the third time in a decade, UEFA would have to produce a new version of the iconic cup after Bayern's most recent success in 2013 and Liverpool's in 2005.
Gianluigi Buffon has been at Juventus without winning the Champions League, coming closest in 2003 when Juve lost to AC Milan on penalties following a grim goalless draw at Old Trafford.
Buffon—who is still the world's most expensive goalkeeper as a result of his 2001 move to Juve from Parma—must have feared his chances of becoming a European champion were fading fast, but at 37 years old, he'll be eager to prove his quality against Barca's star-studded attack and lift the trophy as captain of his team.
On the other side Lionel Messi, whatever the tactics, whatever the formations and whatever the approaches of both sides are in Berlin, we all know that this clash could be decided by the genius of one man.
As he showed in the Copa del Rey final against Athletic Bilbao, Messi can light up any stage at any time, and in his first Champions League final for four years, he'll be eager to stamp his authority and genius over the game and the occasion—especially after a disappointing World Cup final last year.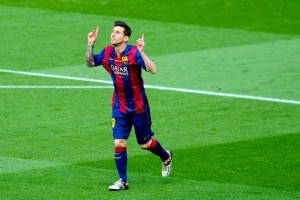 Messi's game has seemingly reached new levels in 2015, and this could end up being his finest hour.
Olympiastadion will be the focus of the eyes of the football world for the first time since the 2006 World Cup.
As an ardent supporter and having played for an amateur team called Juve in Soweto , I pray they win this battle, stru!
The battle kicks off at 8pm.
Its game on…