The SA Book Fair is South Africa's largest fair of its kind and, naturally, attracts some of the biggest names.
Over 100 authors, writers, poets, publishers and playwrights will be sharing their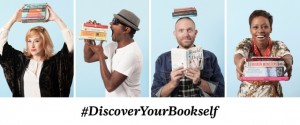 experience, talents and knowledge in a three-day book-inspired escapade.
There is an additional fee of R15 for entry into the workshops and events except where there is additional catering involved.
For more information on entry and event tickets please visit www.webtickets.co.za, and tickets also available at the door.
For more information please visit www.southafricanbookfair.com
To book tickets please visit Webtickets.co.za,
Times: 09h00 – 20h00 Friday 31 July
09h00 – 18h00 Saturday & Sunday 1&2 August
Tickets: R50 entry, R30 for students and pensioners