As part of the struggle icon's birthday month September, Kopanang Women's Enterprise in the Free State Province, will host an event by distributing Free Sisterz Sanitary pads to needy and deserving girls at Brandfort Rugby Stadium on 29, Saturday 2018.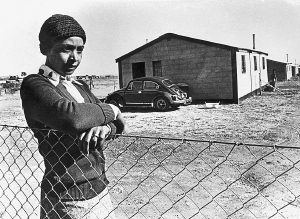 The former struggle stalwart had lived in Brandfort between 1977 and 1986 while her husband' Nelson Mandela' was incarcerated.
Her house was declared a national heritage site by the national Government, but unfortunately, millions that were ring-fenced for the project, were unaccounted for to complete it, resulting in a bad state' with dilapidated walls' peeling paint and broken windows.
Recently, it has been confirmed on good authority the department of Arts and Culture will now oversee the restoration of the house.
The City of Johannesburg this week, also honoured Madikizela-Mandela by conferring the Freedom of the City to her' with Mayor Herman Mashaba saying the honour was long overdue.
Yes, mama the signal has finally arrived…
Phato Moroe, chief organiser of the event hinted as a women's organization it was of significance to distribute pads to deserving girls, whom many come from disadvantage background and, also dedicate this important month of celebration to uMama Winnie.
On the same day, residents of Majwemasweu (Brandfort), as part of uMamas birthday celebrations, will experience a jamboree in the form of live performances by well-known musicians namely Prince Kaybee, Samito, Shane, DJ LEGOODY, Immortal DJ, Presss, Nokwazi, Zahara, Miss The Nation, King Payo, DJ Finzo and many more!
MCs will be led by DJ Lovers and Sibongile Sonopo (Lesedi FM).
Gates open from 08h00 till late. Entrance R80, VIP R250.
THE LEGACY OF MAMA WINNIE MANDELA HAS MULTIPLIED- as saying goes!