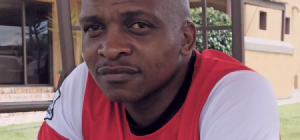 I was literally hurting as I read of the sheer ruthlessness. "How can we humans be like this? Where is our compassion?" I wondered to myself.
So I wanted to write about how thoughtless and uncaring we can be but remembered that a little over a year ago I wrote a piece about the Marikana miners.
The context had to do with you and I standing (or not) by the striking miners in Marikana.
What is the point of publishing it now? Well, read it, my friend, and then replace the miners with, say, the hungry child next door, or with the homeless child who sleeps through the punishing winter and all the summer rains under that bridge that you drive through daily.
Read it and replace the Marikana workers with children who even today still walk kilometers on foot to attend school on an empty stomach.
Please read and reflect. Do we really care for the wellbeing of the other like we should for animals, or is our talk just lip service?
"The love we show the striking miners in Marikana is truly amazing.
Take me, for instance.
Now the other day I went with colleagues to have something to eat.  I had a large, scrumptious English breakfast – I talk here of mango juice, cereal and fresh fruits preceding what is in fact the nucleus of the famous full English breakfast – bacon and eggs. This was accompanied by mushroons, grilled tomato, sausages and toast.
Well, I had no tea but some strong black coffee instead – an espresso, to be exact.
Yes, it was all nourishing and filling and very nice too, thank you.
A few minutes later we were done and headed back to our various work stations. On my short trip there the news junky in me competed and won against the house head – and so I put the dial on SAFM and found them talking about Marikana. (I remember the presenter accusing Mr Mathunjwa of living large while the workers went without food for months. I would want Mathunjwa to go without food himself but who will speak for the miners? You? Me? No? Ja. I thought so. Besides, I am not as naive as to imagine that a leader staying in a mansion cannot for that reason alone care for the poor and lead the working class.)
And then a heart-rending point hit me. I just had a full and nourishing English breakfast, yet the Lonmin workers and their families have had nothing to eat in months!
Just so we are clear, I support the strike 100%. I believe my support for it is within reason because the miners also deserve a good life, just like mine bosses and European owners who earn hundreds of millions. I in fact think the R12500 per month demand is peanuts for men who risk their lives every second of the day to find platinum as they drill.
But overall I support them because I am black – yes, I am, and I know what going to sleep without food or going to school bare foot is like.
Now I do not mean to suggest that just because a group of workers are on strike we should all stop living.
The workers of Lonmin in Marikana say they earn as little as R4500 for unearthing billions in wealth for the overseas bosses, the very bosses who lead a life of extreme opulence through the sweat of exploited and underpaid workers.
The strike has gone for as long as it has because the obscenely rich capitalists say they can't afford the R12500 a month pay demand. The simple meaning of this refusal is that employers do not want blacks to improve their living conditions. A better life for all is alright if it is not for the workers.
So when some say the strikers are responsible for the contracting economy, I wonder whose interest that statement seeks to protect because these workers don't own the economy to start with. I mean, if they do, how come they are being killed, literally, for demanding a decent plate at the end of the day?
As I said, I support these striking miners but the small complication is I have thus far not demonstrated this in any meaningful terms.
The interesting thing is all blacks – and all whites who claim to be standing with blacks, know that this strike is necessary for the miners to create conditions for a better life, but it seems like we are just watching as others go hungry while fighting for decent pay.
This is however not new.  You and I stood and watched when the very same miners were massacred for making the same demand only a few months ago.
We did not put our tools down in solidarity with them, did we?
We in fact continued, like me, to have our full English breakfast, daily, without any worries whatsoever.
The point is we need to decide if the miners are right or wrong to fight for more money.
If they are right, then we should actively stand by them. And by that I mean all of us must bring the economy to a standstill, so that other capitalists like the ones in Marikana should know that we feel the miners are right to demand a living wage.
Besides, it is not like we are not as exploited and as underpaid as the miners. We are all rock drillers!
We are all oppressed by the same enemy. We must rally and fight this enemy, instead of obsessing like I do with filling English breakfast.
(Maruping Phepheng is a novelist. His twitter handle is @phephengm.)
He writes in his personal capacity.