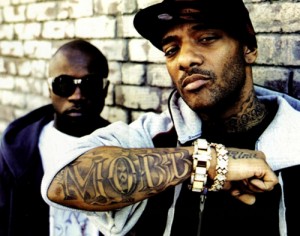 The annual event has become an entrenched feature in South Africa's Hip-Hop culture as it unearths unknown talent.
The finale is a showcase for finalists that were selected as the best of the best; from a countrywide search that included thousands of entrants that spanned over numerous varsity campuses and Hip-Hop spots.
The international Hip-Hop duo, Mobb Deep will share the stage with SA lyricists Prodigy and Havoc, KO, Hydro and Sprite judge and Hip-Hop dance pioneer Mernoly Simba.
The dance category finalists are Sibusiso Zwane, Sinenhlanhla Mbatha, Lesedi Mabena, Darim Da Paixao, Raphael Tambwe and Samuel Conradie.
Repping the graffiti category are Mduduzi Tshabala, Sonzo Nhlapo, Justin Catto and Kevin Schiffer.
The emcees are Mesuli Ntuli, Katleho Sekonyana, Lungelo Ntuli and Pakiso Maserumula.
The talent search judges are graffiti guru Mars and emcee expert Reason, who adds to the already mouthwatering list.
It goes down at the popular host venue Zone 6, Diepkloof, Soweto.
Tickets: R100 from Computicket and R120 at the door.
For more information visit www.spritesa.co.za<http://www.spritesa.co.za>
Join the conversation on social media using #RefreshingLikeThat and #SpriteHipHop.
Last year, the rain did not dampen the spirits of the 'uncontainables' and hopefully the God's of weather will bring the rain yet again. Yep, I said it…