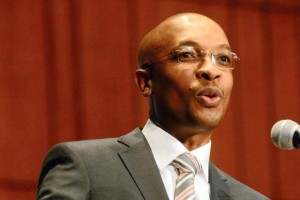 This was the State of City Address by Johannesburg Mayor Parks Tau on Wednesday, declaring Johannesburg received an unqualified audit for 2013-14.
He said youth employment and providing free Wi-Fi to parts of the city would help to create 200 000 youths with training and job placement.
"This would create a wealth of opportunities especially for education," says the Mayor.
On the issue of water meters and load-shedding that has irked Orlando residents, Tau said that water meters would be rolled out to residential households and Johannesburg could avoid load shedding and rather keep the lights on through load limiting.
The mayor also made a commitment to migrants, saying they would always be accommodated in the city.
With all the high-fives the City is still littered with appalling, dejected buildings that house criminals and prostitutes masquerading during the day.