Stories making headlines that they die poor and often than not are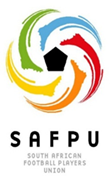 in dire-straits are a norm particularly in 'black communities'.
But that could change thanks to 'On the Money' financial well-being programme introduced by Old Mutual in partnership with the South African Football Players' Union.
The programme would help soccer players' to increase their financial knowledge and help manage their finances better.
Managing Director of Old Mutual's Retail Mass Foundation cluster Bongani Madikiza, said: "We're pleased to be able to contribute to the lives of the footballers by equipping them to make wise financial decisions and thereby also contribute towards building a strong national savings culture. We believe that what is good for South Africa is good for Old Mutual."
We certainly hope that our 'On the Money' programme will assist in bringing an end to the many 'from-riches-to-rags' experiences, continued Madikiza.
The 'On the Money' financial education programme will be rolled out to all South Africa's professional football bodies, including the PSL, NFD, Bafana Bafana, Banyana Banyana and all South Africa's national teams.
Former Downs, Platinum Stars and Swallows striker, Hareipha "Simba" Marumo, says: "The Union is very excited about this partnership with Old Mutual.
The challenges facing our players are well documented. For far too long our players have been disenfranchised by their lack of knowledge on issues such as finance, which has had devastating impacts on their futures. With Old Mutual's 'On the Money' financial education programme we can look forward to a financially wiser generation of footballers," says Marumo, who is SAFPU President.
The partnership will result in Old Mutual and SAFPU combining their efforts to extend the learnings from the 'On the Money' programme to many communities, schools and other development structures.
Value of the deal and how long it is were not released.