ITS Oscar's time and films either good or bad will also make a cut.
For instance Moonlight film has been nominated eight times alongside Arrival.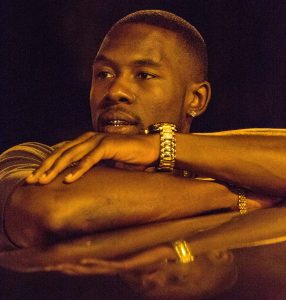 As part of #OscarBuzz at the premiere recently, Moonlight that is now in the market depicts masculinity, intimacy and identity crises in three chapters.
Played by Alex Hibbert who plays child Chiron also known as 'Little' it explores the coming of age story of a gay black man living in a black neighbourhood. That's until he's an adult. This is confusing Barry Jenkins, film director.
Childhood, adolescent and adulthood, made a sterner sense but the actual acting means you have to concentrate to understand the influence that led to above mentioned stages. Confusing…
The only one thing I could associate with was the drug issue, because Chiron had to be raised by an upcoming drug lord-having being abused by his mother played by Naomie Harris, the Oscar nominee who is popular for her role in as Winnie Madikizela-Mandela in the 2013 biopic Mandela: Long Walk to Freedom.
A cultural phenomenon and cinematic masterpiece, disagree.
But be my guest and see the film and apply your mind.
On a sober note, what were your 2017 Oscar nomination predictions for Best Picture but, more importantly, which films do you think will walk away with the golden statues come Oscar night on Sunday, 26 February?
Ster-Kinekor and Cinema Nouveau are currently screening and lining up a feast of the very best Oscar-nominated films over the next few weeks for your viewing pleasure, and we want to know what you think of each film.
"We all read the critics' reviews of the Oscar-nominated films. But, what we want to know is what you, our customers, think of them. We want your review of the films that are judged to be the best of the best by the Academy – and if you agree with their nominations.
Become a movie crit and post your review on the Ster-Kinekor Facebook or Twitter platform, using #OscarBuzz, for the South African movie-loving community to see, like and share," says Motheo Matsau, Chief of Marketing and Sales at Ster-Kinekor Theatres.
You could be in line to win some great weekly prizes, including movie merchandise. The #OscarBuzz competition closes on March 7 2017.