Close to 17 banks are reported to have been involved in the collusion.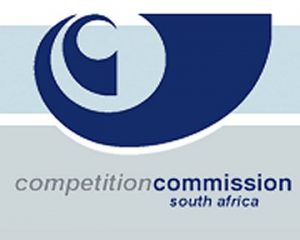 This was confirmed by the Competition Commission that said the bank was prepared to speak out to avoid prosecution and seek immunity.
"The Competition Commission was approached by one of the banks, which applied for corporate leniency. In terms of the corporate leniency policies of the commission if a firm is involved in a cartel it can approach the commission and disclose the information about the cartel in return for immunity from prosecution.
So we were approached by one of the banks," said the commission's cartels division manager, Makgale Mohlala
It has been confirmed that three SA banks are reportedly involved, without revealing the name of the institution seeking leniency.
The commission went to indicate that the banks manipulated the rand/dollar exchange rate to increase their profits. They allegedly distorted demand and supply of the currency.
"It should be noted that these allegations' if proved to be correct' point to poor market conduct practices at such offending institutions'" said a statement issued by Treasury on Thursday.
"If proven to be true' it would confirm the pervasiveness of unbridled greed within the ranks of the forex trading sections of banks even after evidence that such behaviour has potential to collapse national and global financial systems and bring about immeasurable pain to ordinary people as evidenced by the deep recession of 2008-09 which was triggered by banks conducting their business recklessly'" the statement said.
Treasury said it viewed these practices in "a very serious light" and would welcome any steps taken against financial institutions found guilty of wrong-doing.
"These abusive market conduct practices highlighted the problems caused by the light-touch regulatory regime that characterized the financial sector before 2008'" Treasury said.
"The National Treasury will ensure that both the Treasury and all financial sector regulators will support the Competition Commission in any way possible should it request such assistance. We are aware that the South African Reserve Bank is also ready to do so'" it said.
Implicated banks: Bank of America Merrill Lynch International Limited, BNP Paribas, JP Morgan Chase & Co, JP Morgan Chase Bank NA, Investec Ltd, Standard New York Securities Inc, HSBC Bank Plc, Standard Chartered Bank, Credit Suisse Group; Standard Bank of South Africa Ltd, Commerzbank AG; Australia and New Zealand Banking Group Limited, Nomura International Plc, Macquarie Bank Limited, ABSA Bank Limited (ABSA), Barclays Capital Inc and Barclays Bank plc.
Political parties have called for implicated banks to face harsh punishment.